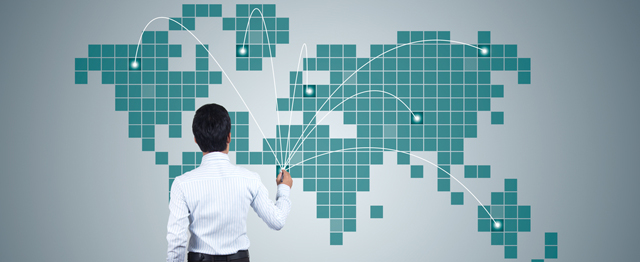 Institutional Sales and Trading
Ak Investment is the preferred partner of institutional investors with its solid research capabilities, excellent execution and high ethical standards. Established in March 2003 with the objective of becoming the leading player in foreign transactions in Turkish equities.
Ak Investment Institutional Sales Department gained the confidence of international investors thanks to its well recognized brand name, strong research support and a highly qualified team which understands the diverse needs of the institutional clientele it serves and emphasizes client-focused service. The Institutional Sales & Trading (IST) team works in close coordination with the research department and exerts utmost care to provide value-added products to its clients on a timely basis.
The IST team is dedicated to building long-term relations and mutual trust with clients it serves and fully understands that this is only possible with unwavering adherence to local and international legislation as well as commitment to the highest ethical standards.
Trading
Ak Investment prides itself on the quality of its professional services and aims to render trade executions following international best practices based on clients' needs and instructions. Well-established and market testedsettlement procedures are also in place to ensure efficient transactions. Ak Investment offers FIX trading and Direct Market Access (DMA) facilities to its clients to help them achieve maximum efficiency. Ak Investment has online connection through most of the vendors like Marco Polo, Fidessa, Bloomberg, and also establishes point to point connection if required. Electronic trading is becoming the dominant trend in all markets globally.
Ak Investment has and is constantly upgrading its advanced trading capabilities such as;
Care Flow with LIVE UPDATE
DMA for equities and futures
Algorithmic Trading - with extensive array of trading options including
volume based orders, TWAP, VWAP and MOC orders
Basket Trading
Market making and liquidity providing
Ak Investment has become the first local broker to launch Algorithmic trading on the ISE. Smart algorithms designed by Ak Investment enables its clients to execute orders with more local insight by assuring order types like TWAP, VWAP, MOC, MOO, and volume based participation orders. A combination of DMA and algos is also available for clients. In addition to equity trading, Ak Investment handles trading for futures and options, single stock futures and offers clients best execution service on derivatives. DMA for futures trading is also available for clients. Ak Investment keeps its clients informed on the instruments traded in derivatives market, profit/loss scenarios and how to use the futures contracts for hedging and speculationpurposes. Ak Investment also acts as an intermediary for clients in the trading of fixed income securities through Akbank.